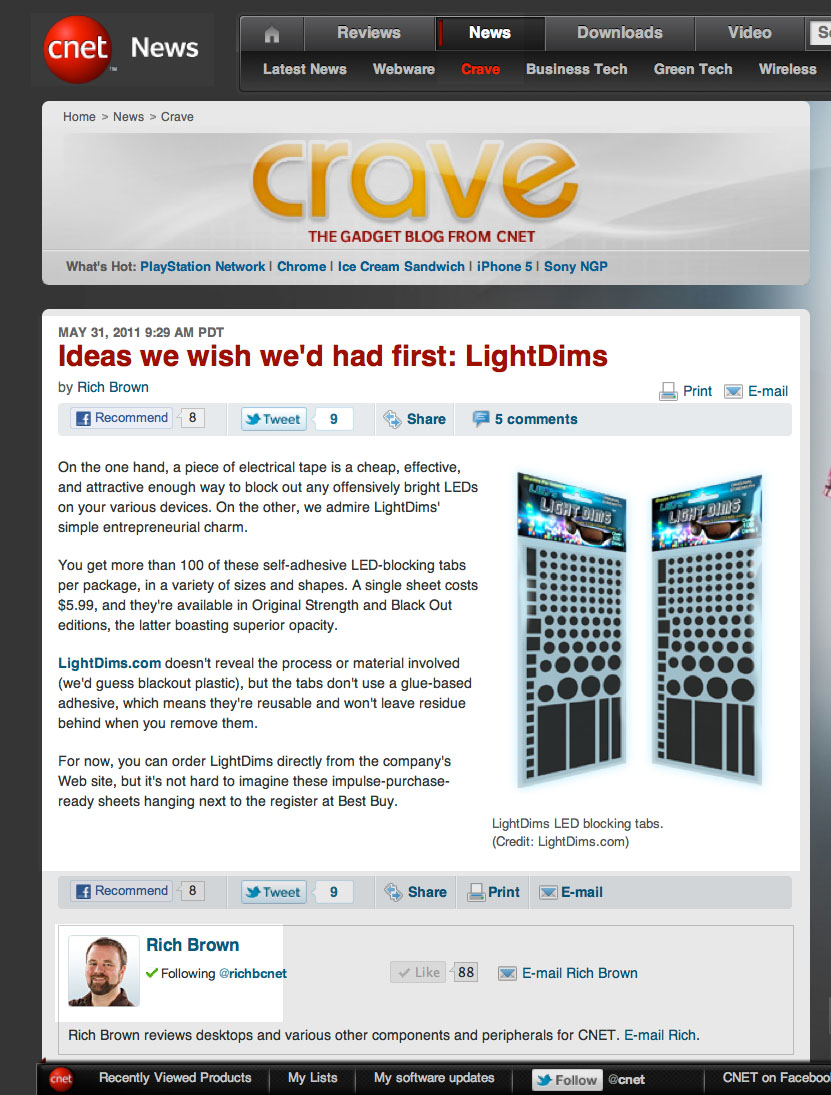 It is an absolute honor to have my invention LightDims reviewed by Rich Brown a Senior Editor at the world renowned Cnet.com
This was a free unbiassed review from an expert in the electronics field. Rich Brown of Cnet only needed a few samples of LightDims to test and did NOT require donations or advertising on the site to write this review.
See the review on Cnet's website here.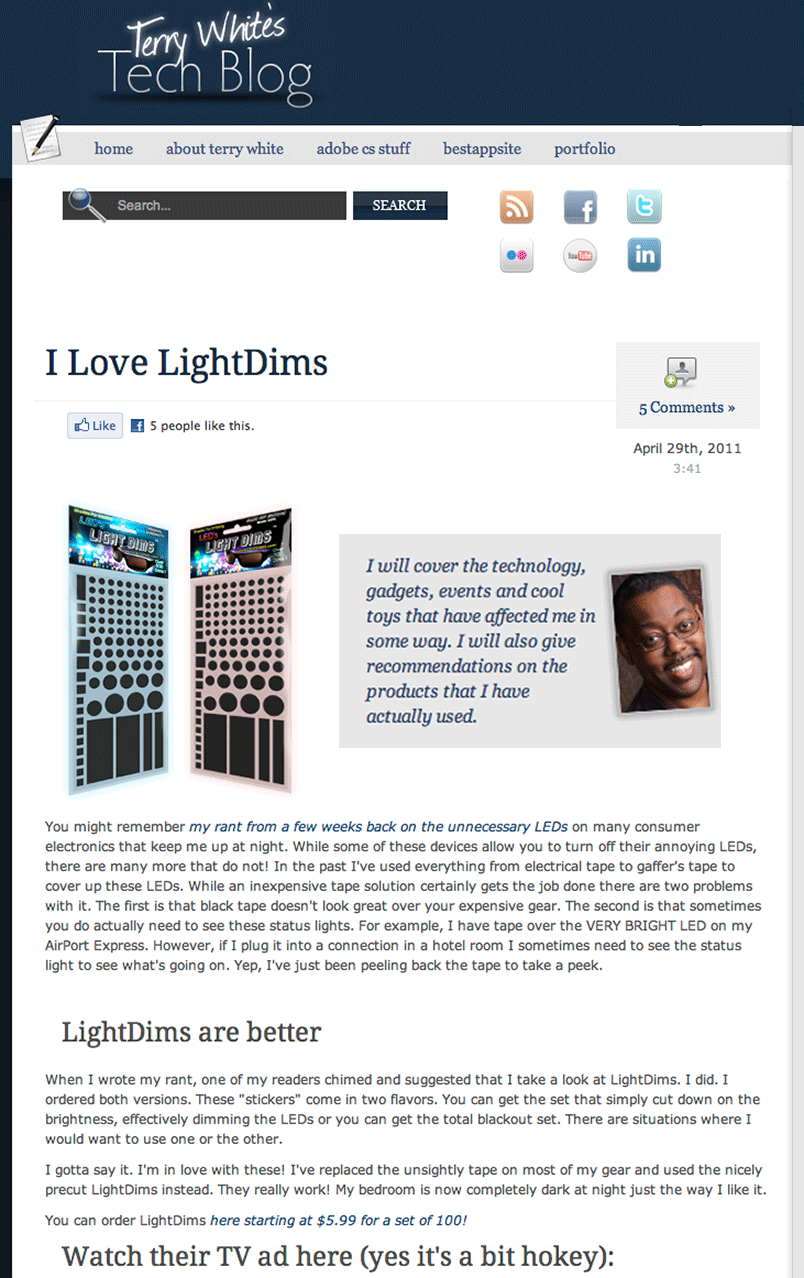 Tweet Terry White's review of LightDims is completely unbiased. Mr. White ordered LightDims like any other customer. While most product review sites require at the very least free samples or at the most "kick backs" in the form of cash or advertising on their site, Mr. White did not make us aware of his pending review.

I Jason Hampton (Owner LightDims.com) Could not be more pleased that Mr. White found LightDims as valuable as we had intended them to be. My hat is off to Terry White's Tech Blog for making completely independent unbiased, legitimate, practical reviews of electronics and their accessories.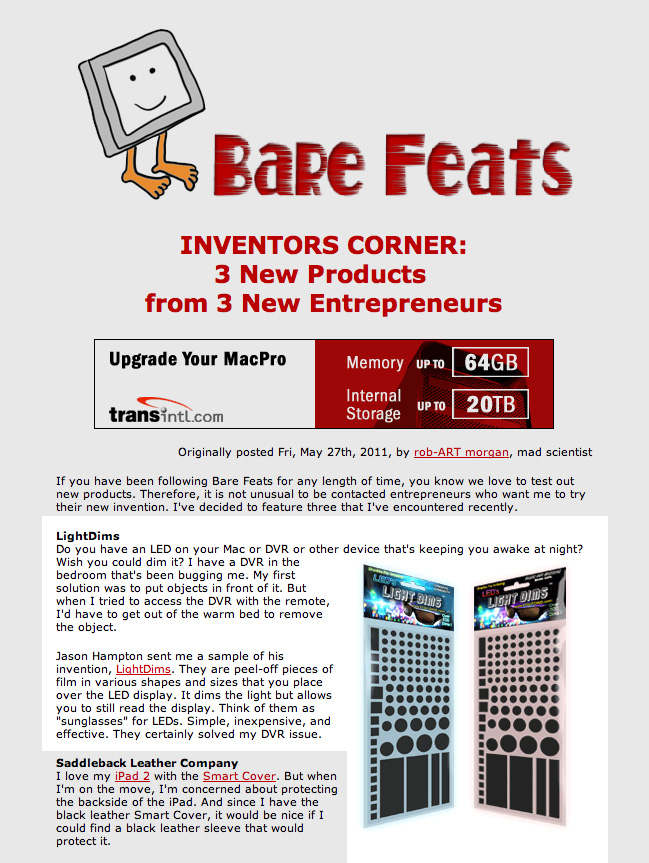 My thanks to Rob Art For a free unbiassed review of LightDims. I did not have to pay Rob or do anything special to get the review other than send him some samples. You can find the review on BareFeats here.